Online blackjack is one of the most popular casino games in the world today, thanks to the incredible amount of prizes that can be won. This is a game partly to do with luck, but also to do with skill, which is why the payouts can be so huge. If you're interested in becoming an online blackjack player then here are some great tips and tricks to get you started.
Sign up to play
First up, you need to find a website that lets you play blackjack online. There are plenty of online casinos and gambling websites that have variations of blackjack, so have a look around. Look for websites that provide several options such as single deck, double deck and even Vegas blackjack games. Sign up and make your deposit to get started.
The Basics of Online Blackjack
The basics of online blackjack are pretty quick and easy to learn, which is another reason this casino game is so popular. The basic rules are as follows:
The player must get as close to 21 as possible, without going over. He or she must beat the dealers hand, by being closer and not going 'bust'.
Each player, and the dealer, will be dealt two cards to start with; after the first bet has been placed.
The two cards are added up and a decision has to then be made. You can 'stick' with what you have, draw another card, double the bet on the table and even split the two cards to effectively play two games. Picture cards count for 10 and Aces can be 1 or 11 – depending on what works best for you.
The dealer will have one of their cards on show, which should help you make a decision as to whether to stick, draw, double or split.
Once all players and the dealer have stopped drawing cards, all of them will be turned over. Whoever is closest to 21, without going bust, will be the winner.
When you play blackjack online each site will have its own set of rules and ways to win, so check to see whether there are any variations to these basic rules.
Online Blackjack Strategies
Although there is no guaranteed to win when it comes to online blackjack, there are ways of bettering your chances. As mentioned before, this is a game of skill as well as luck! If you want to master online blackjack then you need to have your own strategy in place. Many of the best casino players will have their own idea of what works for them, however is are some simple online blackjack strategies to get you started.
Hard hands
A hard hand is where you have no Ace card in the first two cards drawn. If you do have an Ace then you can still have a hard hand, it will just be forced to be counted as a 1. If you have drawn a hard hand then take a look at the dealers card to get an idea of what to do next. You should draw for any of the following combinations:
If you have between 4-8 – regardless of the dealers card.
If you have a 9 and the dealer has between 2-6.
If you have a 10 or 11 and the dealer has less than you.
If you have 12-16 and the dealer has 7 to Ace.
Any other combinations are a good place to stick, unless you've got a different blackjack strategy in place (and lady luck on your side).
Soft Hands
A soft hand is exactly the opposite of the hard hand; when you have one or more Aces that can be either 1 or 11. It isn't as common to get a soft hand as it is a hard hand, which makes the blackjack strategy slightly easier. Below are the combinations which should make you want to draw:
If you have 13-15 and the dealer has any number.
If you have 16-18 and the dealer has between 2-6 – this is a good hand to double.
If you have 16-18 and the dealer has between 7-A – not a good hand to double!
If you have between 19 and 21 in your hand then stick! It's a rarity that you'll draw a small enough number to stop you becoming bust.
This is a simple strategy to get you started, and is by no means going to guarantee a win. After all, there's the luck element to think about too. Give it a go next time you play blackjack online.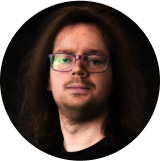 Author
Gavin Lenaghan
Gavin writes on a wide range of subjects, including articles and reviews about online casinos, slots, bingo, poker, and sportsbooks. He has considerable expertise in the games, customer service, and other aspects of today's leading gambling and betting portals.