Traditional slot machines are more than 100 years old, and remain one of the most popular ways of gambling. Whereas originally you would need to go into a saloon, barbershop or cigar store to play the slots, today there are a multitude of online games available. Now all the excitement and fun of the slot machine is just a click away. Here are the basics to get you started.
Basics
Online slots generate their symbol spins and jackpots by software that operates randomly. This is a legal requirement, as with actual slot machines, to ensure a fair playing field. So when in playing reputable online casinos you can be reassured that your chances are the same as in a real gaming establishment. That said, always double check a site's reputation online.
Check that the game is compatible with the software on your computer.
Read the rules and make sure you understand the gameplay and bonus features. Knowledge is power and will help you maximise your chance of winning.
When you have decided on the game for you, you will need to sign up to the casino in order to gamble. You will typically need to provide your name, address and contact details, such as an email address.
Use your details to login to your account and deposit money to gamble with. This can either be done via credit or debit card or bank transfer. This money will be used to place your bets. Always check the site's banking system is secure (you should see 'https' or a padlock symbol in the address bar if it is).
Choose a type of slot
There are lots of different types of slot machine that you can play online, but they all have the same features – they just vary across games. The things to look for are:
Reels – most online slots have three or five reels.
Rows – the number of rows of symbols that are visible to the player. Typically either just the single payoff row, or three, with a row above and below the payoff visible.
Pay lines – the number of lines of symbols you can bet on. Most slots have one – the centre line – but can have up to 20 on a 5-reel game. You need to bet on a line to have a chance of winning on it, but you can pay to play as many or as few as you choose.
Number of coins – the number of coins (of various denominations depending on the game) you can bet on a line.
Now you are all set to start playing online slots! Here are a few tips to help you get the most out of your gaming experience.
BlackJack Tips
Set a budget
It is important to decide on a budget before you start playing online slots. You should only gamble with what you can afford to lose. Of course, you may well hit the jackpot and come away with significant winnings, but if not you don't want to be gambling away all your savings or, worse, getting into debt. Play with what you can afford and you will be able to enjoy your gambling that much more.
Play free first
Many online casinos give you the chance to try out the slots for free before committing any funds. This gives you a chance to try different types of slots to find the one that suits you best.
Check the payouts
Payouts will vary in size and frequency – typically with the larger jackpots paying out less frequently. So while some online slots may have smaller payouts, you are likely to hit the jackpot more often, and may see a steady increase in winnings rather than one big amount.
Bet the maximum
Pick a game you can afford to bet on several pay lines at once. If you can bet a coin on each of three pay lines, your odds of winning are higher than if you just bet on one. Whichever online slot you choose, try to play all the pay lines on it.
Keep an eye on bonuses
Bonus and special games are common features of online slots. These are features that typically get activated when the player has been playing for a certain amount of time or triggers a certain combination of reels. You may be able to have a free spin, change a symbol on the pay line, or have the chance to bet on a progressive jackpot – one that links the winnings from several machines into one.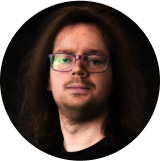 Author
Gavin Lenaghan
Gavin writes on a wide range of subjects, including articles and reviews about online casinos, slots, bingo, poker, and sportsbooks. He has considerable expertise in the games, customer service, and other aspects of today's leading gambling and betting portals.