Playing Roulette Online
It's no surprise that roulette is probably one of the most popular online gambling games; you simply place a bet, wait for the dealer to spin the wheel and cross your fingers until you find out if you're a winner! A number from 00 to 36 is randomly generated and the lucky winners receive their cash prize! So on the face of it roulette is a pretty simple game, but if that was all there was too it, gamers wouldn't be flocking in droves to put down their wagers.
The Board and its Betting Options
This is the oldest casino game in the world and was first played during the 1800's in France. The betting section is divided into two, the single numbers are inside and the less specific options are place on the outside. There are boxes for each column of numbers, the two colours (black and red), and the even or odd numbers. Then the different sections of numbers are represented, namely the first, second or third groups of 12. Finally, gamblers can choose to go for 0 or 00, these are located at the top of the board.
When the Chips go Down
You buy into a game by purchasing chips, they are a different colour for each player and most tables have minimum or maximum bets. The wheel will usually keep moving, even when the result has been announced. When the dealer says you can place a bet, put down your chips! The stop/start element of roulette means it is relatively slow paced for an online game, but fans enjoy this relaxed feel and novices will have plenty of time to consider their next move.
What types of bet can I place?
The most popular areas to place a bet are on either the outside section of a roulette board, or the inside section where there is a lower chance of winning.
However, there is a third option used by many online gamers and that is known as a call bet, this option is more frequently available in premium games and the bet types are given French names. When playing in a land based casino, gamblers call out their bet to the croupier and they mark it down, but online you must still place your bet in the normal way.
Can you tip the odds in your favour?
Many people, Albert Einstein included, have looked into ways of turning the odds in your favour when playing the game, he humorously decided that the best way was to take the dealers money when he wasn't looking, but there was a serious edge to his joking. There is no mathematical equation with which to solve the problem of a spinning wheel and a tiny ball, instead many advanced players use a set pattern of placing bets to narrow the odds.
Strategise like a pro
Rather than placing numbers randomly with each turn, some experienced players employ a more uniform method covering the multiple numbers as well as chancing their hand on one or two single numbers. They may only win small, but because the wins are more frequent they get to spend more time at the table and therefore increase their chances of enjoying a bigger handout.
The double street quad system
Here you play over a large area of the board covering 17 numbers; two double streets, a single number and one corner. Six chips are placed with each spin, two go on each of the streets, one goes to the number and one to the corner. A win on the double street will pay out at 5 to 1, a corner will net you an 8 to 1 win and the single number pays out at 35 to 1.
The Biarritz system
The Biarritz system was introduced by Alexander Makarov and is sometimes called after him. It is a simple technique, players bet on the same number until they eventually strike it lucky. You need to be brave enough to keep going for at least 37 spins, but the chances of ending in profit are high, at 50%. You may be lucky enough to win early on in the game if you try out this method, or the win may come much later – either way, you should at least leave the table with enough money to cover your losses.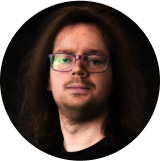 Author
Gavin Lenaghan
Gavin writes on a wide range of subjects, including articles and reviews about online casinos, slots, bingo, poker, and sportsbooks. He has considerable expertise in the games, customer service, and other aspects of today's leading gambling and betting portals.